Past Exhibition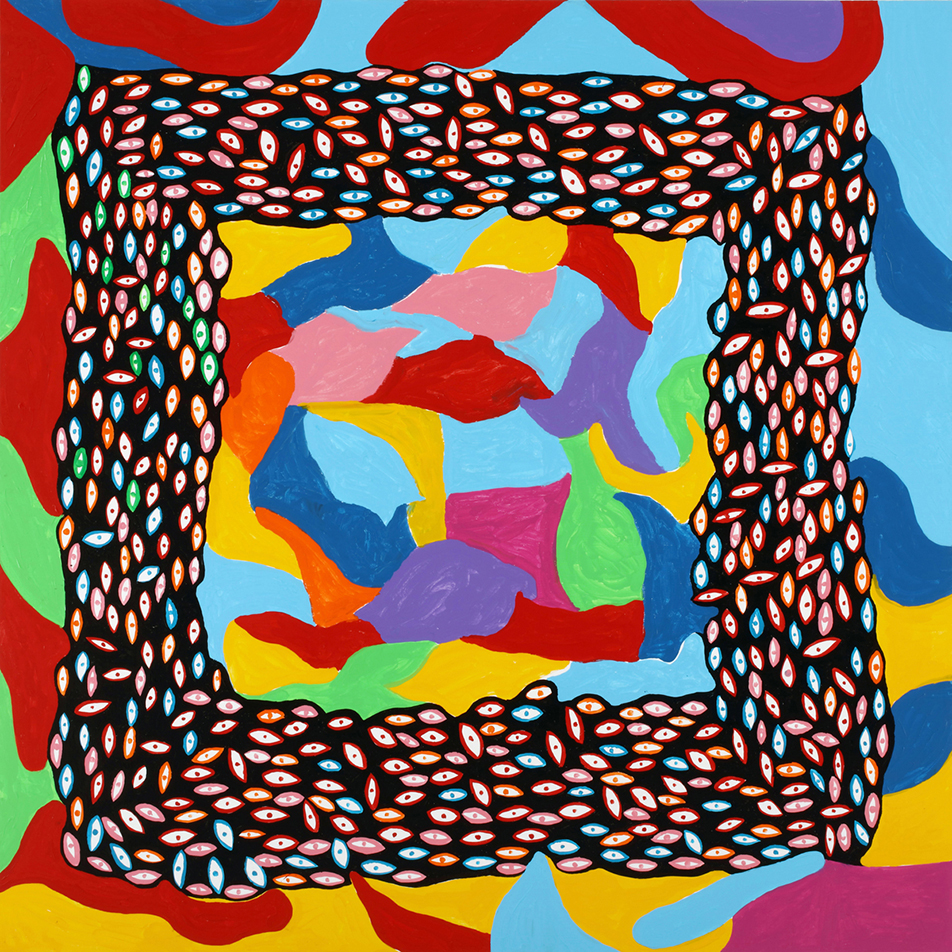 Yayoi Kusama Museum Inaugural Exhibition
'Creation is a Solitary Pursuit, Love is What Brings You Closer to Art'
The inaugural exhibition at the Yayoi Kusama Museum centres on her newest painting series "My Eternal Soul". Other new works by Yayoi Kusama will also be on display. In addition to the sixteen works from "My Eternal Soul", the series entitled "Love Forever" will be presented, a collection of black and white drawings that formed the precursor to Kusama's latest series. Furthermore, an installation piece Kusama has created especially for the museum's opening will be showcased, along with a new pumpkin.
October 1 (Sun.), 2017 - February 25 (Sun.), 2018
Thursdays to Sundays and National Holidays
Mondays, Tuesdays and Wednesdays
Admission
Charges
(including tax)
Admission Charges (including tax)
Adults: JPY1,000 Children aged 6-18: JPY600
*Children under age 6 are free of charge. *Group rates are not applicable.
① 11:00 – 12:30 (Enter by 11:30)
② 12:30 – 14:00 (Enter by 13:00)
③ 14:00 – 15:30 (Enter by 14:30)
④ 15:30 – 17:00 (Enter by 16:00)
For your own safety and enjoyment, we ask you to buy tickets in advance for a 90 minute timed slot / 70 visitors per time-slot.
Your ticket specifies the entry date and time. Each entry is up to 90 minutes. Tickets go on sale at 10am (Japan Time) on the first day of each month for entry in the month after next. (For example, tickets for May 1 through to May 31 go on sale from March 1).
Tickets are non-refundable and cannot be amended. Please purchase tickets in advance from here.
Join the lecture by Museum Director Akira Tatehata as he discusses Yayoi Kusama's works and practices, including her "My Eternal Soul" series which forms the centerpiece of the inaugural exhibition. We look forward to seeing everyone there.
Lecture:Akira Tatehata (Director of Yayoi Kusama Museum)
Date:October 22 (Sun.) 14:30~
Venue:Yayoi Kusama Museum, 3rd Floor Gallery
*Limited to thirty people. Reservations for the lecture itself are not accepted. Exhibition ticket holders visiting the museum during this time may attend the lecture. (There is an admission charge for the museum.)
Gallery Talks by Museum Curator
Yayoi Kusama Museum's Curator will give two gallery talks each month about the highlights of the exhibition and the works on display.
Date:

2017

October 7 (Sat.) 14:30~,
October 28 (Sat.) 14:30~,
November 12 (Sun.) 14:30~,
November 18 (Sat.) 14:30~,
December 9 (Sat.) 14:30~,

2018

January 27 (Sat.) 14:30~,
February 10 (Sat.) 14:30~,
February 17 (Sat.) 14:30~
Venue:Meeting point shall be announced on the day.
*Limited to thirty people. Reservations for the talk itself are not accepted. Exhibition ticket holders visiting the museum during this time may attend the talk. (There is an admission charge for the museum.)