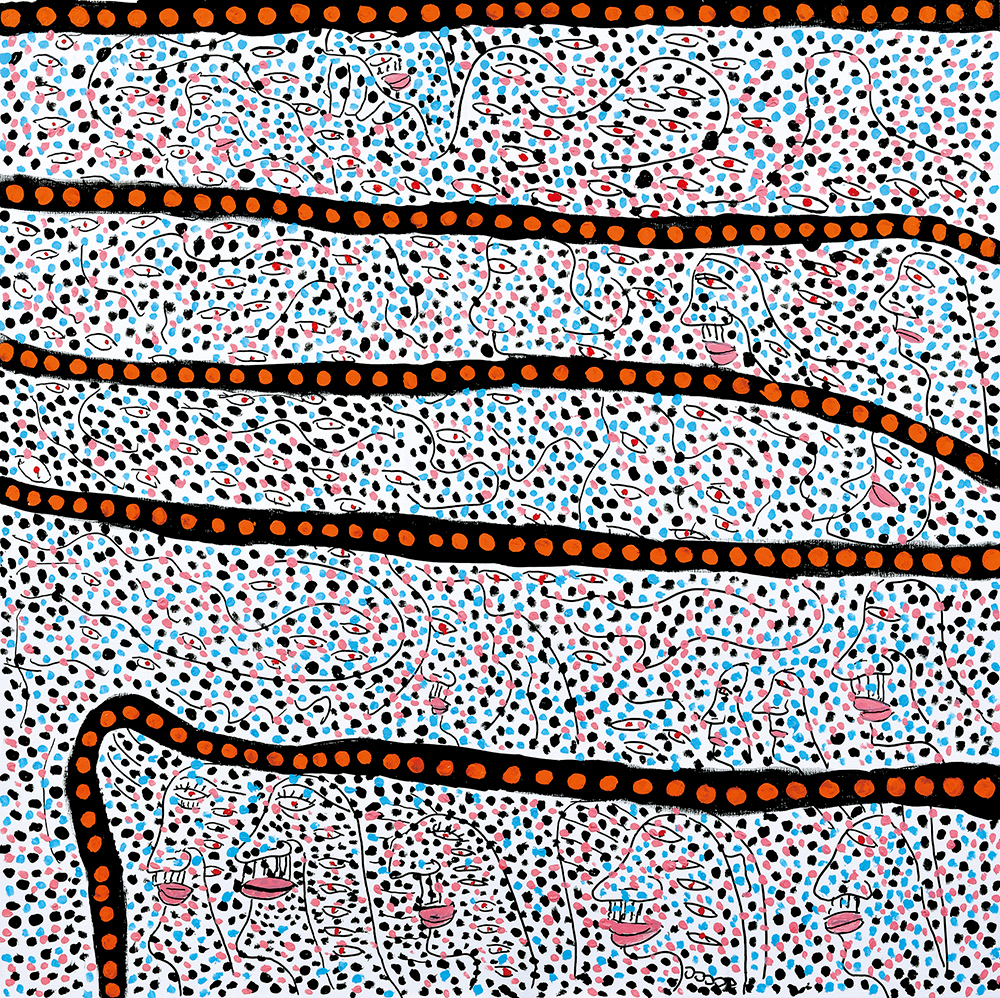 EVERY DAY I PRAY FOR LOVE
Friday, October 7, 2022 - Sunday, February 26, 2023
All tickets must be purchased in advance online. Entry is timed and only valid for a specific 90 minute time-slot.
Please purchase tickets in advance from here.
 "EVERY DAY I PRAY FOR LOVE" - Since last year, this sentence has appeared on the backs of the latest paintings by Yayoi Kusama. It has become the title of several artworks along with the accompanying poems, and then the title of a new series, which Kusama is currently devoting herself to creating.
 This exhibition, unveils this new series and introduces the current state of Yayoi Kusama's creation. My Eternal Soul, a series of over 800 large-scale acrylic paintings between 2009 and 2021, has been downsized from 2018 onwards. This trend continues in the new series mainly consisting of smaller sized paintings. Alongside with this, we are pleased to show the recent creation of My Eternal Soul, small-scale marker drawings Kusama has been intermittently working on since 2000, and her latest works such as a small peep-in mirror room and installations that allow you to experience her visual perception. In addition, Kusama's recent poetry, which expresses her devotion to art and her daily prayers for love and death, is presented. Please enjoy the exhibition as if you were inside the current state of Kusama's creative mind.