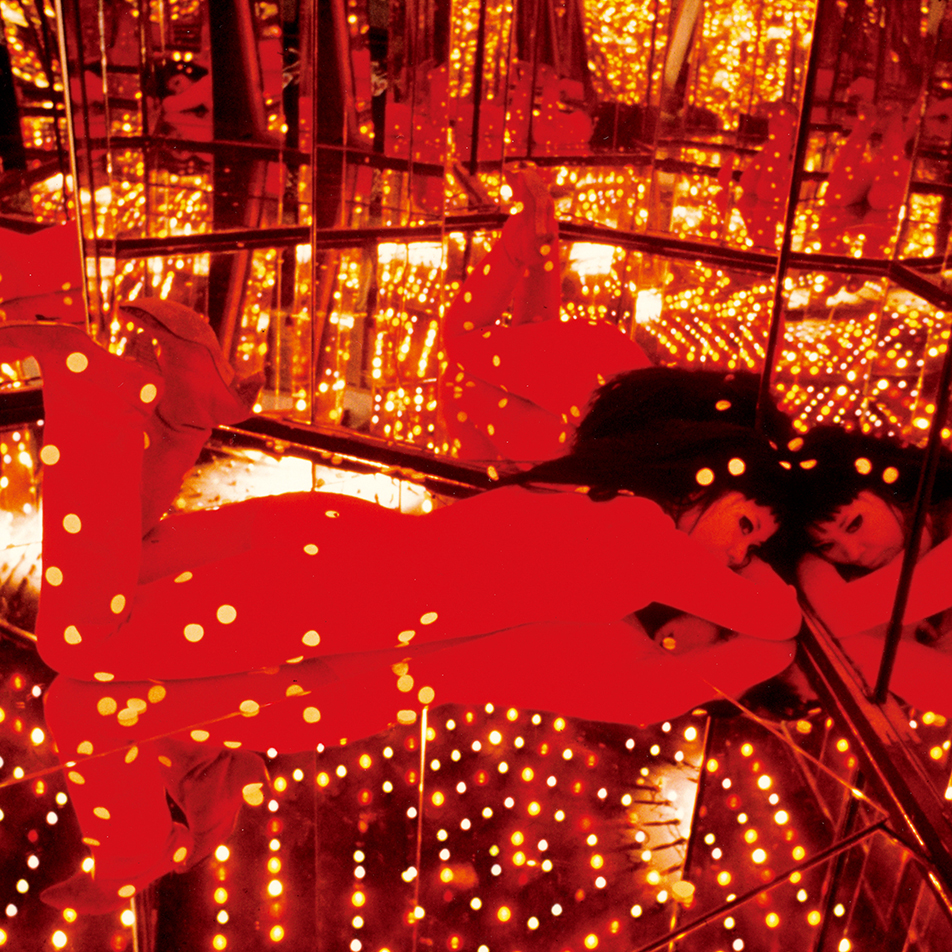 Yayoi Kusama's Self-Obliteration/Psychedelic World
Saturday, April 29, 2023 - Monday, September 18, 2023
All tickets must be purchased in advance online. Entry is timed and only valid for a specific 90 minute time-slot.
Please purchase tickets in advance from here.
Yayoi Kusama calls the feeling of losing the boundary between the self and the other through the obsessive repetition and proliferation of a single motif, "self-obliteration," and expresses it through various mediums in her works. This practice, which stems from childhood hallucinations, has been Kusama's signature theme since the beginning of her artistic career. In her works, the principle of repetition, reflections of mirrors, use of flickering lights, and other means of representation can make the viewers fall into a trance-like state. Such expressions of her works are reminiscent of the perception of hallucinogenic effects that characterized the psychedelic movement sweeping America, where Kusama was based, in the latter half of the 1960s. In other words, Kusama's works invoke similarities with the visual effects of hallucinogenic drugs, inducing viewers to experience the perceptual transformations.
This exhibition focuses on the psychedelic aspects of Kusama's work and presents rich variations of her creations from different periods. It includes the premiere of her latest series of hexagonal mirrored rooms – first presented at her solo exhibition in New York in the latter half of the 1960s, as well as a film and related materials that consist of video recordings of happenings and other events. Through these showcases, this exhibition introduces Kusama's activities at that time, which were also a driving force of the psychedelic movement. The exhibition also features drawings from Kusama's early years, in which she freely depicted her internal images, as well as those created after her return to Japan, such as acrylic paintings in vivid colors, large three-dimensional works, an installation using black light, short videos, and literary work. We hope you will enjoy the psychedelic viewing experience created by Kusama's vision of self-obliteration.