Past Exhibition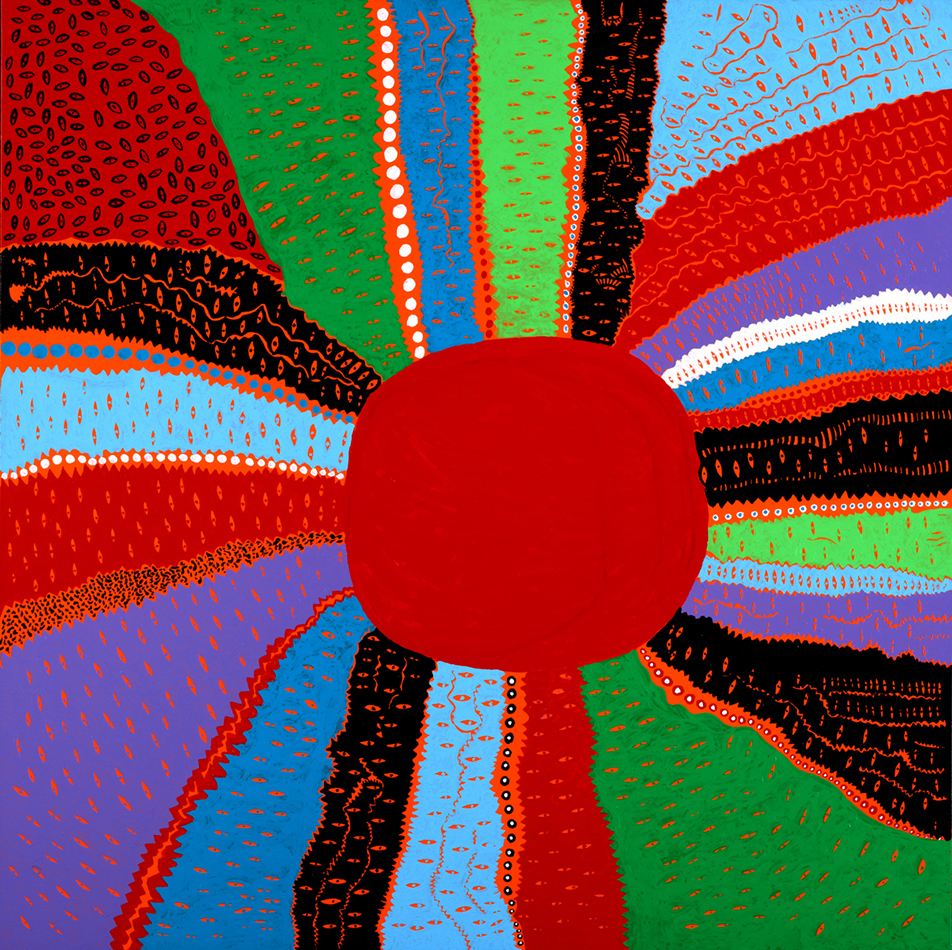 Here, Now, I have Reached the Grandest Start of My Life
Since childhood, Yayoi Kusama has drawn dozens of drawings everyday capturing her hallucinations.
This exhibition will present the starting point of the artist's creative career, showcasing her earliest drawings and watercolor works - mainly created in her hometown Matsumoto back in the 1950's. The display of these 40 paper works will be divided into two viewing terms during the exhibition period. Alongside showcasing her latest canvas series 'My Eternal Soul' and her recent Mirror Room, the exhibition will introduce Yayoi Kusama's creative starting point, tracing the footprints of abundant ingenuity of an artist who continues to know no bounds, saying 'Here, Now, I have Reached the Grandest Start of My Life'.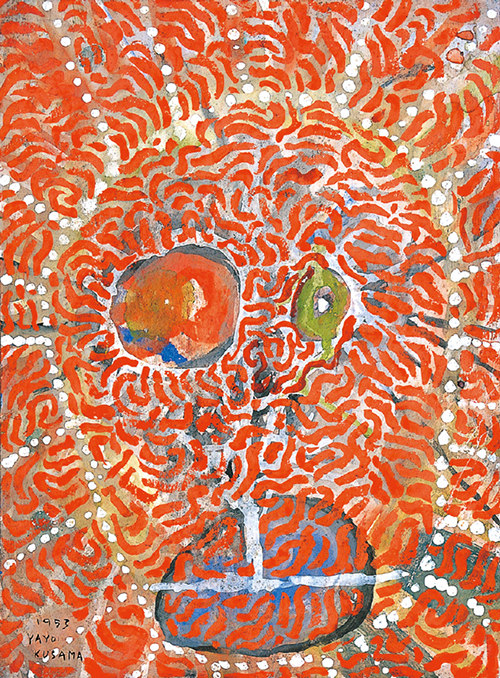 April 1 (Sun.), 2018 - August 31 (Fri.), 2018
1st Term:April 1 (Sun.) - June 17 (Sun.)
2nd Term:June 21 (Thu.) - August 31 (Fri.)
Thursdays to Sundays and National Holidays
Mondays, Tuesdays and Wednesdays
Admission
Charges
(including tax)
Admission Charges (including tax)
Adults: JPY1,000 Children aged 6-18: JPY600
*Children under age 6 are free of charge. *Group rates are not applicable.
① 11:00 – 12:30 (Enter by 11:30)
② 12:30 – 14:00 (Enter by 13:00)
③ 14:00 – 15:30 (Enter by 14:30)
④ 15:30 – 17:00 (Enter by 16:00)
Yayoi Kusama Museum has no designated waiting area for visitors arriving before the admission time. Please refrain from coming to the museum before your admission time.
All tickets must be purchased in advance online. Entry is timed and only valid for a specific 90 minute time-slot. Tickets are non-refundable and cannot be changed. Tickets go on sale at 10 am (Japan Time) on the first of each month for entry in the month after next (for example, tickets for December 1 through December 24 go on sale from October 1). Please purchase tickets in advance from here.
Lecture:Akira Tatehata (Director of Yayoi Kusama Museum)
Date:May 12 (Sat.) 14:30~
Venue:Yayoi Kusama Museum, 3rd Floor Gallery
*Limited to thirty people. Reservations for the lecture itself are not accepted. Exhibition ticket holders visiting the museum during this time may attend the lecture. (There is an admission charge for the museum.)
Yayoi Kusama Museum will give two gallery talks each month about the highlights of the exhibition and the works on display.
Date:

2018

April 14 (Sat.) 14:30~,
April 28 (Sat.) 14:30~
May 20 (Sun.) 14:30~,
May 26 (Sat.) 14:30~
June 9 (Sat.) 14:30~,
June 30 (Sat.) 14:30~
July 7 (Sat.) 14:30~,
July 21 (Sat.) 14:30~
August 4 (Sat.) 14:30~,
August 25 (Sat.) 14:30~
Venue:Meeting point shall be announced on the day.
*Limited to thirty people. Reservations for the talk itself are not accepted. Exhibition ticket holders visiting the museum during this time may attend the talk. (There is an admission charge for the museum.)