Past Exhibition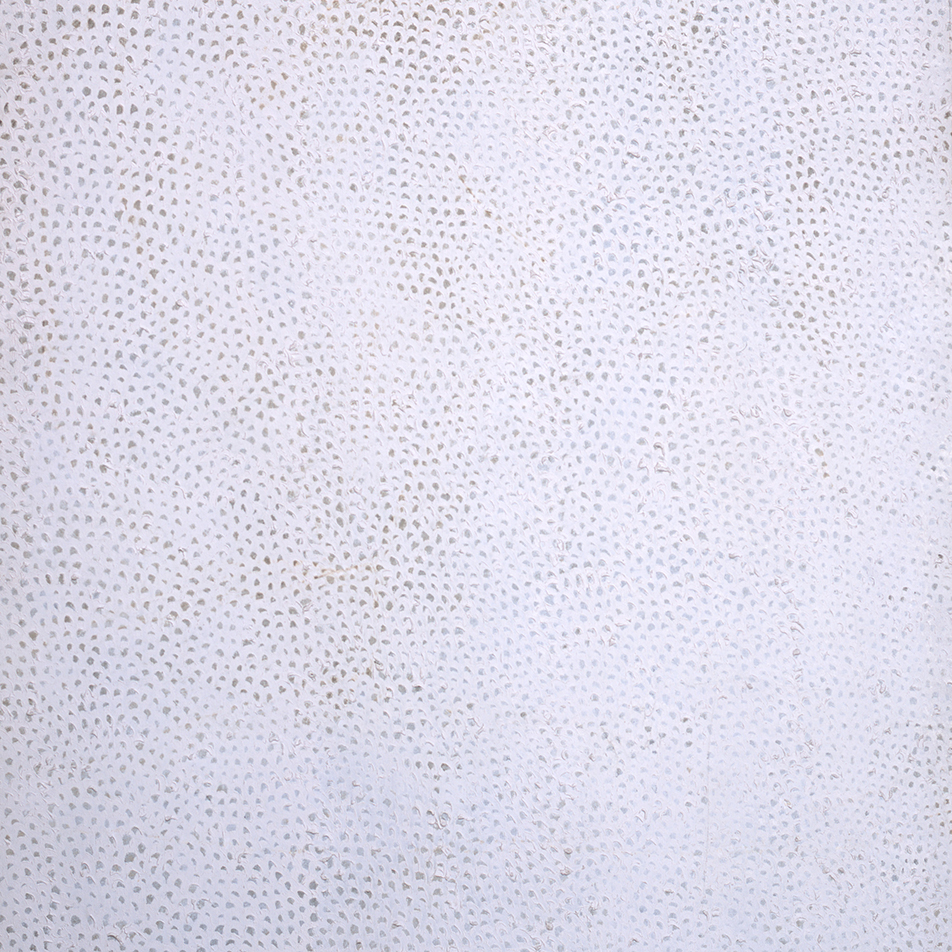 HERE, ANOTHER NIGHT COMES FROM TRILLIONS OF LIGHT YEARS AWAY: Eternal Infinity
Yayoi Kusama's Infinity Nets is a series of paintings that has neither beginning nor end, formed of pure repetitions of nets. First exhibited in 1959, the series was well-received for its unique representation amidst the movement of Abstract Expressionism in the New York art world. In gaining high acclaim, Kusama made a grand start to her career as an avant-garde artist in the US.
On this occasion, Yayoi Kusama Museum presents an exhibition consisting of early pieces from the Infinity Nets series, as well as photographs and documents related to the series' production. By showcasing them together with her latest painting series My Eternal Soul, the exhibition reveals the artistic trajectory of Kusama's wide-ranging works, of infinite repetitions challenging to transcend space and eventually acquire eternal life. As part of the exhibition, a ladder installation work, which symbolizes Kusama's longing for eternity, is shown for the first time anywhere in the world. A stainless steel pumpkin sculpture with cosmic coloring, which evokes an infinite and unknown universe, is also displayed for the first time in Japan. With such a diverse lineup of works, the exhibition invites visitors to the world of Kusama's creation, imbuing mystery and the potential of eternally infinite expansion.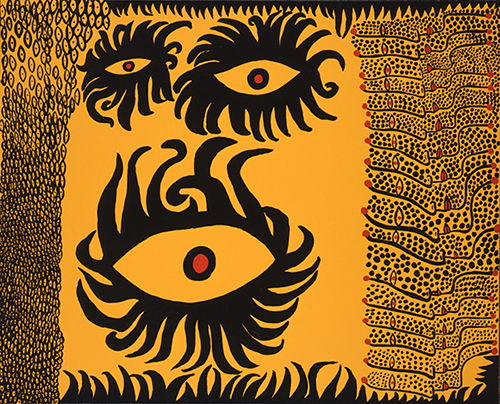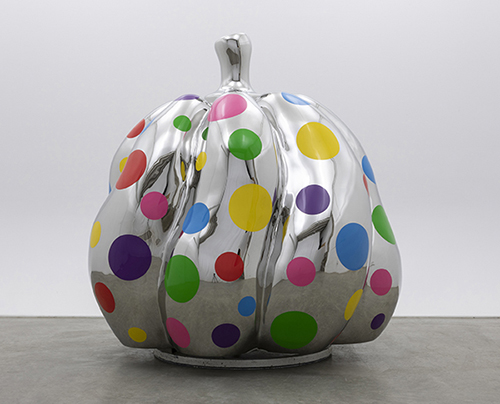 Thursday, April 4 - Saturday, August 31, 2019
Thursdays to Sundays and National Holidays
Mondays, Tuesdays and Wednesdays
Admission
Charges
(including tax)
Admission Charges (including tax)
Adults: JPY1,000 Children aged 6 - 18: JPY600
*Children under age 6 are free.
*Group rates are not applicable.
①11:00 - 12:30 (Enter by 11:30)
②12:00 - 13:30 (Enter by 12:30)
③13:00 - 14:30 (Enter by 13:30)
④14:00 - 15:30 (Enter by 14:30)
⑤15:00 - 16:30 (Enter by 15:30)
⑥16:00 - 17:30 (Enter by 16:30)
Yayoi Kusama Museum has no designated waiting area for visitors arriving before the admission time. Please refrain from coming to the museum before your admission time.
All tickets must be purchased in advance online. Entry is timed and only valid for a specific 90 minute time-slot. Tickets are non-refundable and cannot be changed. Tickets go on sale at 10 am (Japan Time) on the first of each month for entry in the month after next (for example, tickets for December 1 through December 24 go on sale from October 1). Please purchase tickets in advance from here.