Past Exhibition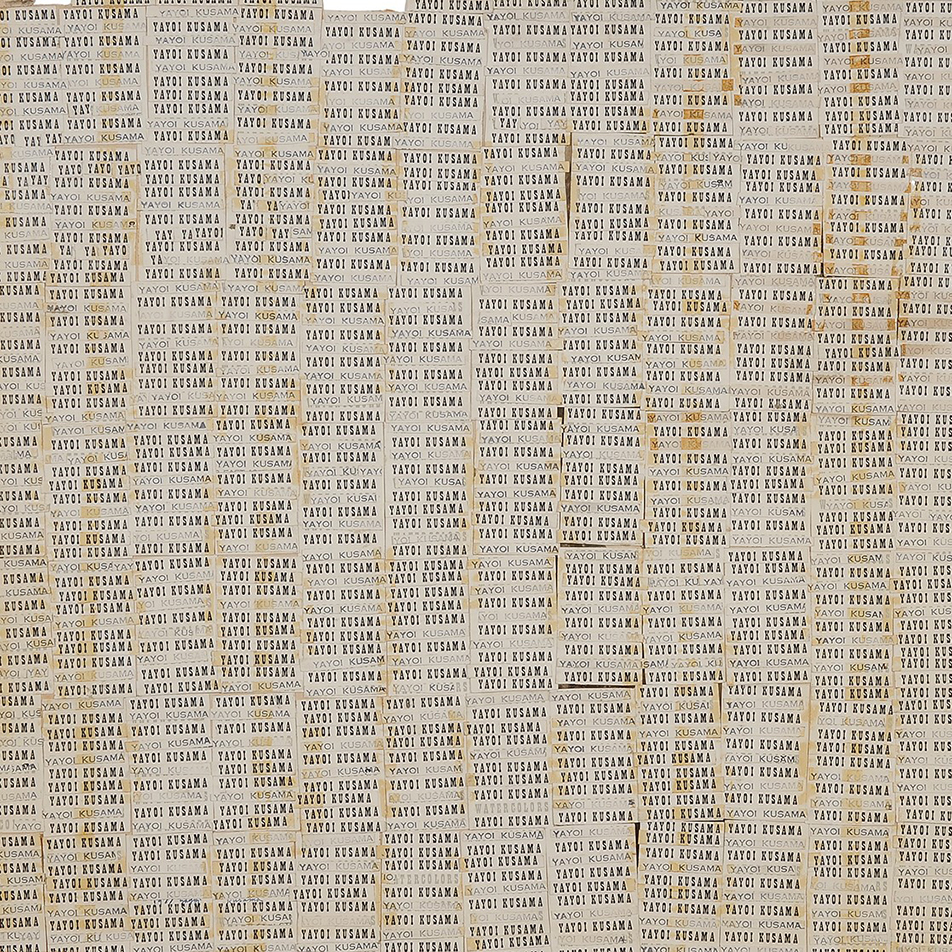 First produced in 1961, Yayoi Kusama's Accumulation or Aggregation is a series of works that consist of repeated identical motifs. This body of art began with two-dimensional collages, using everyday objects such as stickers, before extending into the medium of soft sculpture – domestic objects, including furniture, covered with proliferations of sewn, stuffed fabric phalli. Since then, Kusama has continued to create various types of Accumulation pieces, even now.
On this occasion, Yayoi Kusama Museum presents the very early pieces from the Accumulation series, as well as photographs and documents related to the series' production. Through these works, the exhibition features how Kusama bridged the artistic boundaries between painting and sculpture in order to represent her compulsive obsession with the hallucinations she experienced as a young girl, as well as her neurotic anxieties over sex and her disgust towards industrially-made food stuff.
Dots Obsession, an installation exhibited frequently since the late 1990s and perceived as an accumulation of polka dots and a magnified soft sculpture, is displayed alongside selected works from Kusama's latest large canvas series My Eternal Soul - presented as her current manifestations of Accumulation.
With such a diverse lineup of works, the exhibition invites visitors to the world of Kusama's lifelong practice: SPIRITS OF AGGREGATION.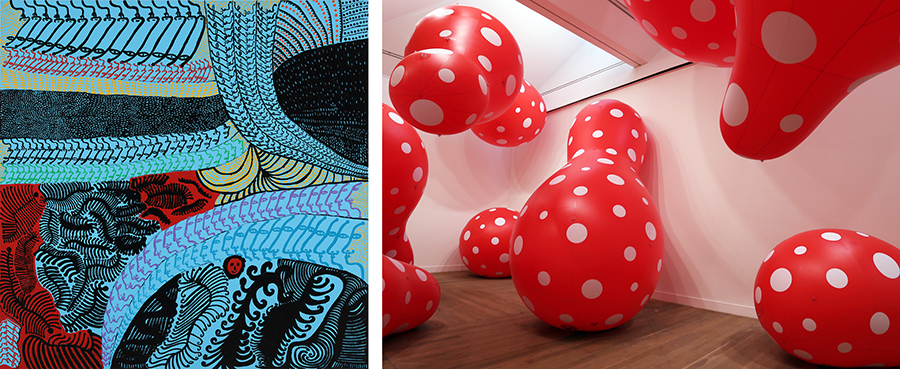 Thursday, October 10, 2019 - Friday, January 31, 2020
Thursdays to Sundays and National Holidays
Mondays, Tuesdays and Wednesdays
New Year holidays: Sunday, December 29, 2019 - Wednesday, January 8, 2020
Admission
Charges
(including tax)
Admission Charges (including tax)
Adults: JPY1,000 Children aged 6 - 18: JPY600
*Children under age 6 are free.
*Group rates are not applicable.
①11:00 - 12:30 (Enter by 11:30)
②12:00 - 13:30 (Enter by 12:30)
③13:00 - 14:30 (Enter by 13:30)
④14:00 - 15:30 (Enter by 14:30)
⑤15:00 - 16:30 (Enter by 15:30)
⑥16:00 - 17:30 (Enter by 16:30)
Yayoi Kusama Museum has no designated waiting area for visitors arriving before the admission time. Please refrain from coming to the museum before your admission time.
All tickets must be purchased in advance online. Entry is timed and only valid for a specific 90 minute time-slot. Tickets are non-refundable and cannot be changed. Tickets go on sale at 10 am (Japan Time) on the first of each month for entry in the month after next (for example, tickets for October 1 through October 31 go on sale from August 1). Please purchase tickets in advance from here.