Past Exhibition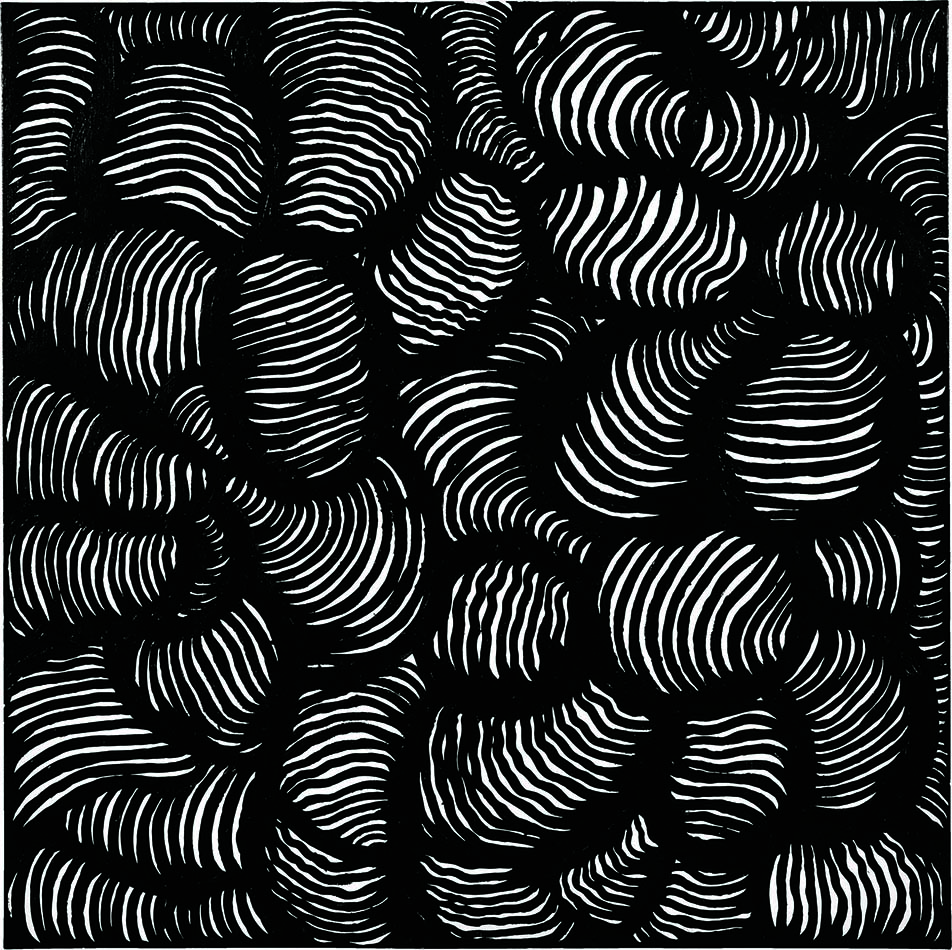 Midway Between Mystery and Symbol: Yayoi Kusama's Monochrome
Just as concealment reveals everything, or as the little hole in the peach reveals the existence of the worm, so by a similar method I want to lay bare the mystery. I want to live hidden in the world that lies midway between mystery and symbol.
―Yayoi Kusama, "Ivan the Fool," 1955

Since ancient times, monochrome has been popular in both the East and the West as ink wash paintings and monochromatic paintings. In the twentieth century, monochrome has been developed in various art movements alongside the progress of abstract expression.
Yayoi Kusama has also produced a number of monochrome works. Starting with the monochrome paintings represented by Infinity Nets – a series that she has continued to produce since its release in 1959, to soft sculptures painted with white, gold, or silver. From mirrored rooms that reflect all kinds of colors despite being monochromatic themselves, to installations that fill spaces with monochromatic flowers, to her latest series of paintings, My Eternal Soul. Kusama continues to work with a palette limited to a single color, or to two colors including the ground color.
In these works, the image and the ground are fluid, covering the surface of the work in an all-over manner, and giving the impression of extending outward from the work itself. Here, monochrome emphasizes the repetition, or unifies the accumulation, and plays a major role in amplifying the intense visuality and sense of drive.
In this exhibition, we present a variety of Kusama's monochrome works from her early years to the present, and introduce her unique world of monochrome, which can be said to be an enantiosis exploration of color in the expression of self-obliteration that she has consistently pursued.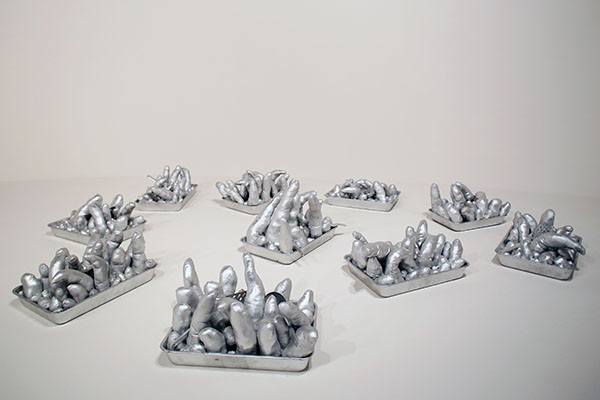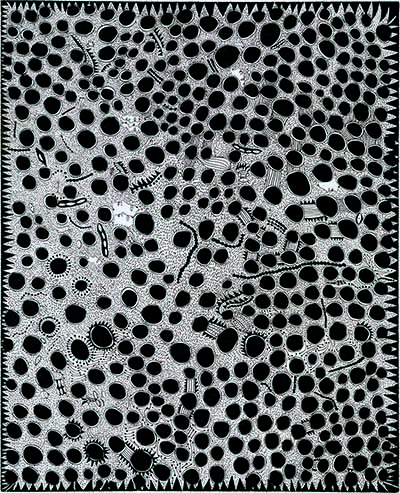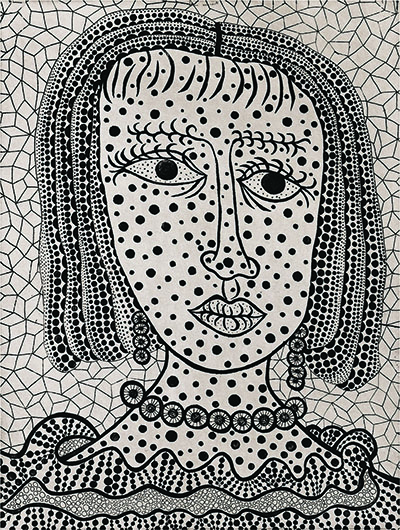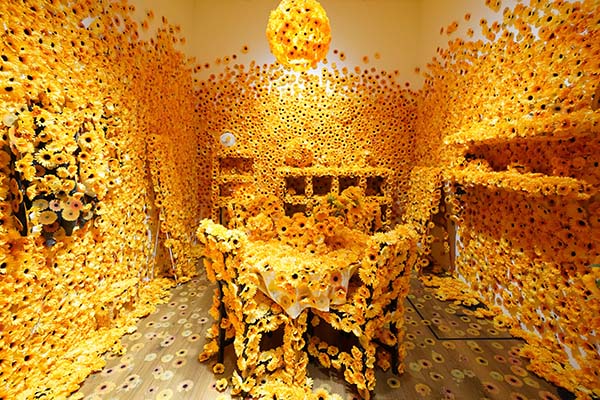 Thursday, April 29, 2021 - Sunday, December 26, 2021
Thursdays to Sundays and National Holidays
Mondays, Tuesdays and Wednesdays
Admission
Charges
(including tax)
Admission Charges (including tax)
Adults: JPY1,100 Children aged 6 - 18: JPY600
*Children under age 6 are free.
*Group rates are not applicable.
①11:00 - 12:30 (Enter by 11:30)
②12:00 - 13:30 (Enter by 12:30)
③13:00 - 14:30 (Enter by 13:30)
④14:00 - 15:30 (Enter by 14:30)
⑤15:00 - 16:30 (Enter by 15:30)
⑥16:00 - 17:30 (Enter by 16:30)
Yayoi Kusama Museum has no designated waiting area for visitors arriving before the admission time. Please refrain from coming to the museum before your admission time.
All tickets must be purchased in advance online from here. Entry is timed and only valid for a specific 90 minutes time-slot. Tickets go on sale at 10 am (Japan Time) on the first of each month for entry in the month after next, and are sold through our official website until 30 minutes before the upcoming time slot starts. Tickets are non-refundable and cannot be changed.