Current Exhibition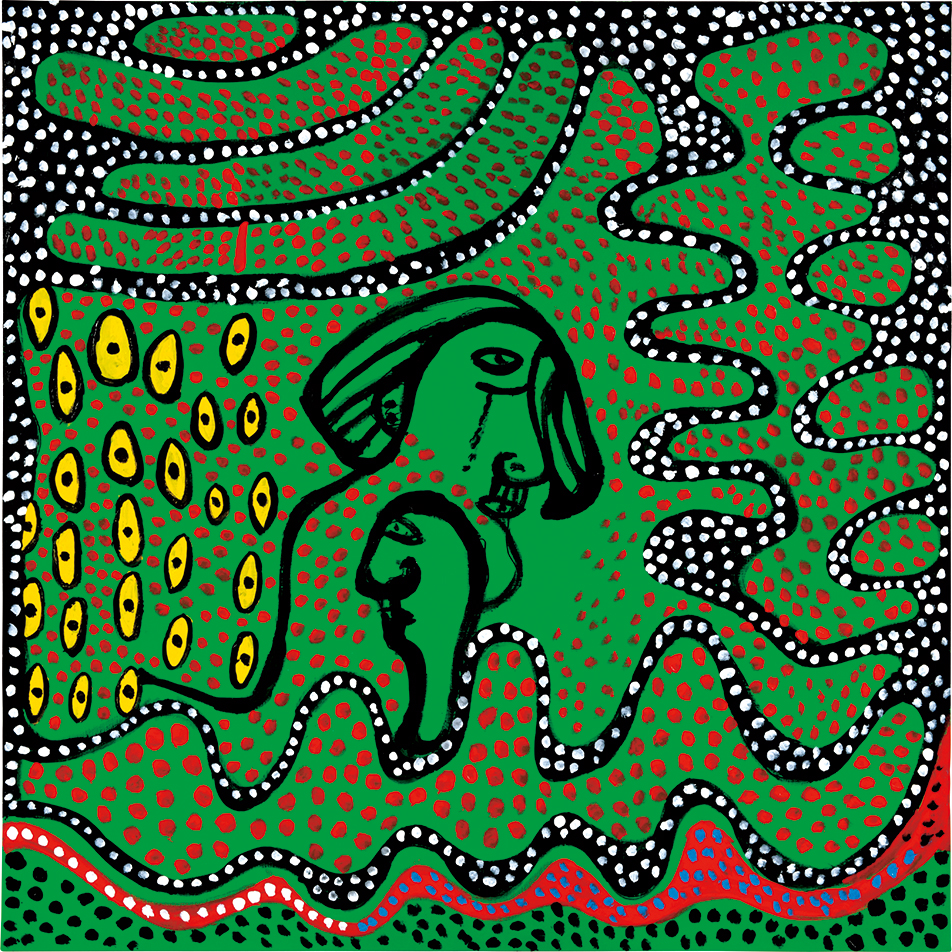 In recent years, Yayoi Kusama's paintings have featured a diverse range of color contrasts, such as copper with light blue in lines that depict the entire universe, surprising viewers with their novel expressions. This exhibition showcases representative series from her early period to the present, tracing the evolution of Kusama's distinctive color expressions throughout her artistic career.
In Kusama's early representative work Lingering Dream created in 1949, viewers can observe dark yet surreal colors. However, after moving to the United States in 1957 and embarking on new artistic expressions, Kusama chose ascetic color schemes in pursuit of the effect of 'self-obliteration.' She created paintings with repeating patterns such as monochrome nets and three-dimensional works where entire surfaces were filled with a single color. In the collages and drawings of the small works produced in the 1970s upon her return to Japan, a rich and poetic use of colors emerged. Simultaneously, in her net paintings, she began to produce many variations in the contrast between the background color and drawn lines. This expression evolved into intense color representations, some inducing optical dizziness, throughout the 1980s and 1990s. This development was further amplified in her three-dimensional works and immersive installation pieces. In her recent works, while some are vibrant and optimistic paintings brimming with primary colors and hope, there are also pieces employing a lot of black, reflecting thoughts of suicide. These diverse color expressions appear to flicker and transform rapidly, as if contrasting the light and shadow of Kusama's inner world.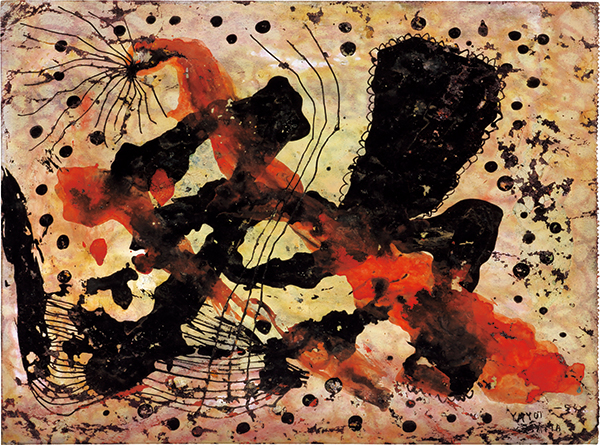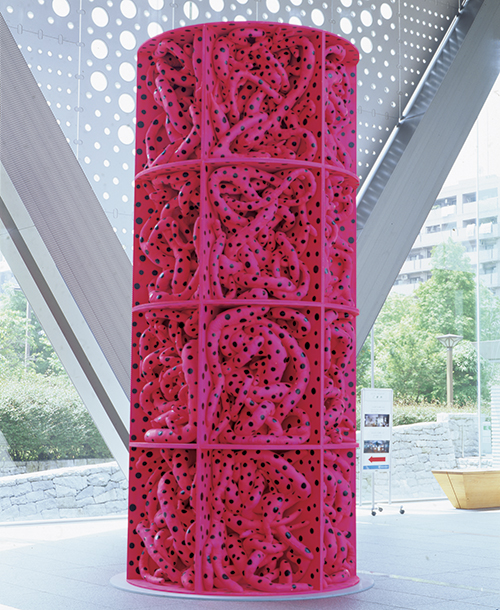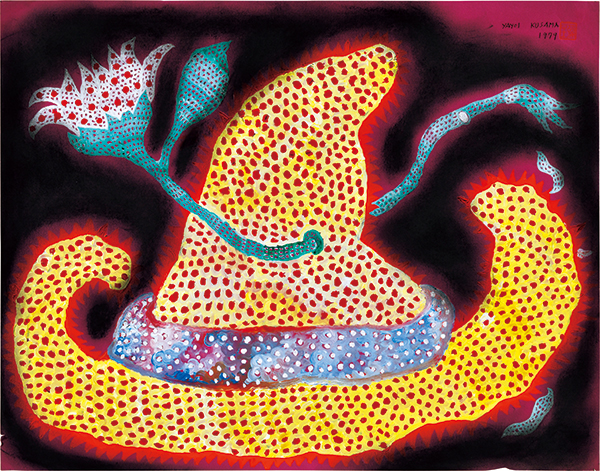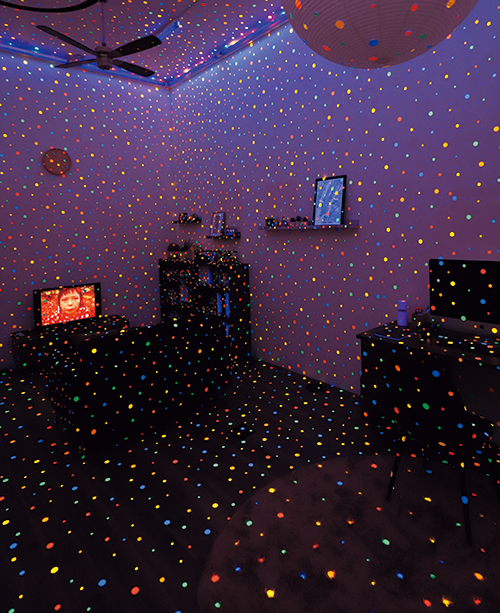 Thursday, November 9, 2023 - Sunday, March 24, 2024
Thursdays to Sundays and National Holidays
Mondays, Tuesdays and Wednesdays
New Year holidays: Dec. 25, 2023 - Jan. 5, 2024
Admission
Charges
(including tax)
Admission Charges (including tax)
Adults: JPY 1,100 Children aged 6 - 18: JPY 600
*Children under age 6 are free.
*Group rates are not applicable.
①11:00 - 12:30 (Enter by 11:30)
②12:00 - 13:30 (Enter by 12:30)
③13:00 - 14:30 (Enter by 13:30)
④14:00 - 15:30 (Enter by 14:30)
⑤15:00 - 16:30 (Enter by 15:30)
⑥16:00 - 17:30 (Enter by 16:30)
Yayoi Kusama Museum has no designated waiting area for visitors arriving before the admission time. Please refrain from coming to the museum before your admission time.
All tickets must be purchased in advance online from here. Entry is timed and only valid for a specific 90 minutes time-slot. Tickets go on sale at 10 am (Japan Time) on the first of each month for entry in the month after next, and are sold through our official website until 30 minutes before the upcoming time slot starts. Tickets are non-refundable and cannot be changed.